Chair - Illustration Friday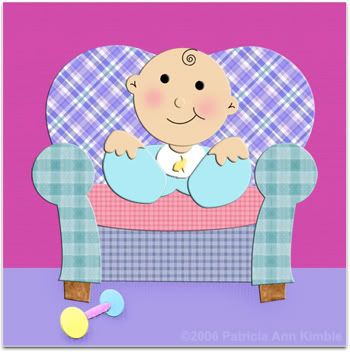 Better late than never (it has been a rough week around here!)!
When my daughter was young, we used to go to garage sales and resale shops for furniture, toys and clothing. I remember this small, child's chair made with different bright-colored fabrics and patterns. We didn't purchase the chair that day...but, it left a memorable impression with me. This was my inspiration for this week's Illustration Friday, "Chair."