Robot – Illustration Friday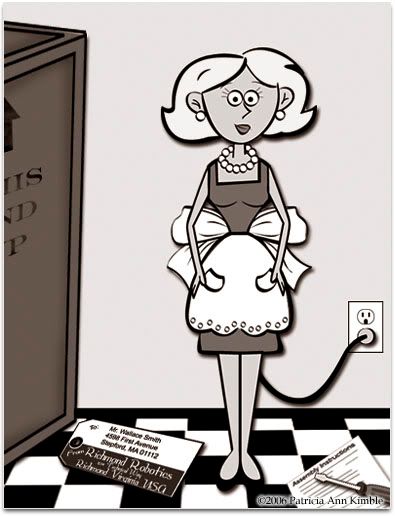 Click on Image to View it in Color
I really wanted to try and come up with something different for this week's topic, and after sketching little robots in the likeness of those from the movie,
Robots
...R2D2 from
Star Wars...
and the robot from
Lost in Space
...I switched gears. How about a robot that looked more human? So, I thought about the movie,
Stepford Wives
...and, how the wives were all changed into human robots. This was my inspiration for this week's
Illustration Friday
.
Please check out my new weekly Photoshop Challenge. You can read more about it at my blog,
Weekly Photoshop Challenge
. I feel it would be great to have a nice, clean weekly challenge for anybody interested. I hope many of those of you that use Photoshop will play along!