Spring – Illustration Friday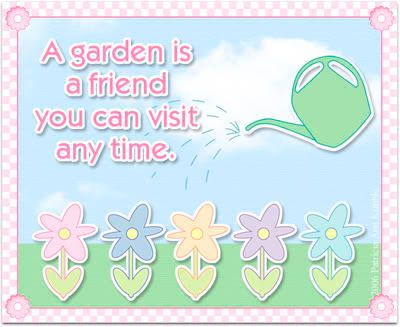 Click for a bigger and better image!
I had a hard time trying to decide what to draw this week. I drew several sketches...a little girl wearing a rain bonnet catching raindrops on her tongue, a cute little seed packet surrounded by butterflies and other cute insects, and a set of gardening tools and planters all ready for planting. But, I decided I really wanted to use pastel colors...even though I'm not a pastel kind of girl. So, the first thing that came to mind was Easter and bunnies...but, frankly...I wasn't in the bunny mood. So, I chose to do a simple little garden. I am quite fond of gardens, even though I have a black thumb...so, creating this garden was quite enjoyable because I know I won't have the opportunity to kill it. This was my inspiration for this week's
Illustration Friday
.