Monster – Illustration Friday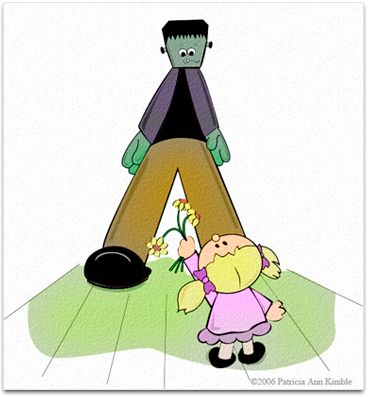 Click Image for Bigger and Better Image.
I drew a few monsters before coming up with my final piece. I drew a few scary monsters, a couple of "Monsters Inc."-type monsters, and a cute little girl wearing a monster costume. I finally decided that I wanted to show the softer side of a legendary monster, "The Son of Frankenstein." This was my inspiration for this week's
Illustration Friday
.
I also am sharing my process for my final piece. As you can see below, I originally had the colors brighter. I opted to tone the colors down a bit, and give the illustration an "older" feel. I am happy with the outcome of both, but do prefer the muted a bit more. Which do you like better?
The Process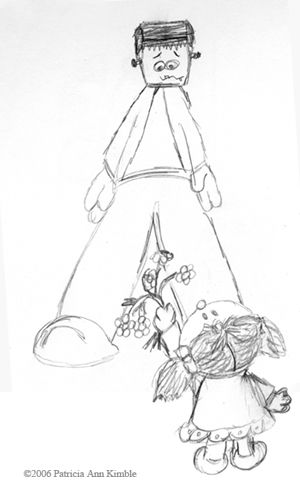 Original Sketch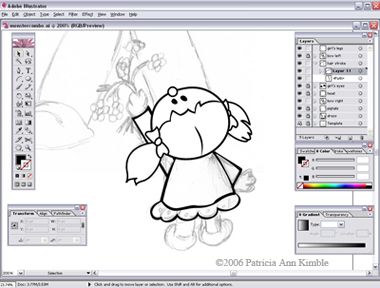 Drawing begins in Adobe Illustrator using the Bezier (Pen) tool
Drawing complete in Adobe Illustrator
Close Up of Outlined Image in Illustrator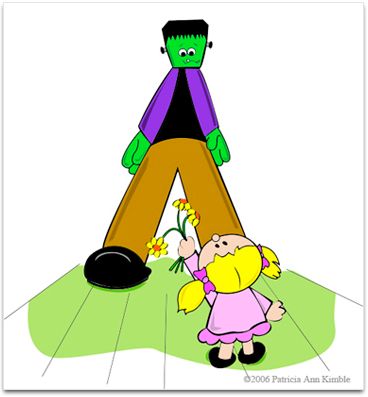 Color Completed in Adobe Illustrator
Colored Image Placed in Adobe Photoshop to Tone Down Color and Add Texture
Voila! The finished piece was completed!