Tattoo – Illustration Friday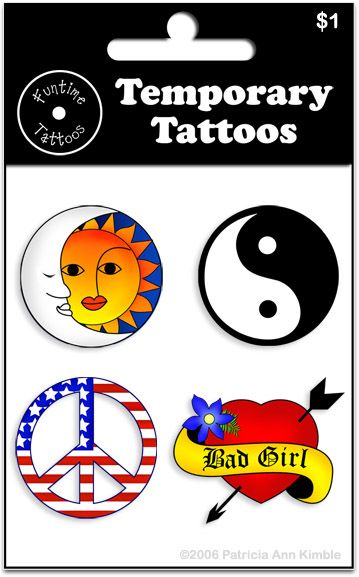 What a novel idea...actually getting my
Illustration Friday
done on Friday! Don't count on this happening much! Spring Break started today; so, I decided to take the day off from the "real world" and play! Next week I'm going to be busy working on my Summer lesson plans...so, I may not have time for "me."
With this said, back to my illustration. My daughter used to LOVE getting temporary tattoos out of those gumball machines at the grocery store. They usually were YingYang signs, Chinese Script sayings, and astrological signs. Once in awhile she would get one that I didn't quite understand how it made it into a machine geared toward children (hence the "bad girl" tattoo). This was my inspiration for this week's
Illustration Friday
.
Don't forget to check out my other creativity blog,
just because³
. Here you will find my creations for
Inspire Me Thursday
...once I get them done, of course.