Dance – Illustration Friday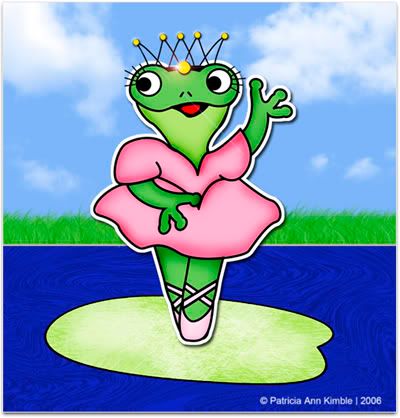 Click for a bigger and better image!
Here it is, late Thursday afternoon, and I am FINALLY completing this week's Illustration Friday. I decided to take a short break from drawing (and the computer) this week, but had to follow through with my promise to myself to complete each and every challenge! So...better late than never! I didn't draw a sketch this week, rather just "doodled" in Illustrator and came up with my dancing frog. Nothing spectacular...and, rather a quickie. I guess you could say doodling with no direction was my inspiration for this week's
Illustration Friday
.