Fat – Illustration Friday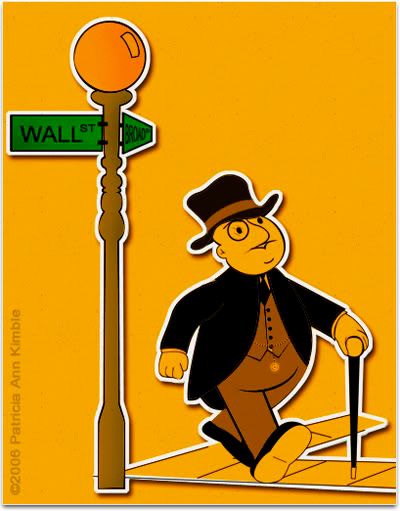 When coming up with my illustration this week, the first thing that came to mind was a fat cat. Of course, I tried to think out of the box...so, I drew my "fat cat" as being a rich man; a millionaire...a tycoon (you get the idea!). Somehow while sketching my "fat cat"...I thought of that little gentleman from Monopoly. Of course, my fat cat doesn't look anything like Joe Millionaire (aka that Monopoly Guy), and I didn't want it to...but, I
was
drawn to the color of the Chance cards (those
are
orange...aren't they?). This was my inspiration for this week's
Illustration Friday
.
Update: After seeing that many visitors saw "The Monopoly Guy" in my illustration...I decided to share a link to a photo of the real guy! I notice, thank goodness, my "fat cat" looks much more suave and rich...and much more snooty! LOL! Here is a photo of "
The Monopoly Guy
":
Don't forget to check out my "
Weekly Photoshop Challenge
." This week's theme is "colorization." We had some great entries last week, and I hope we get even more this week! Enjoy!