Rain – Illustration Friday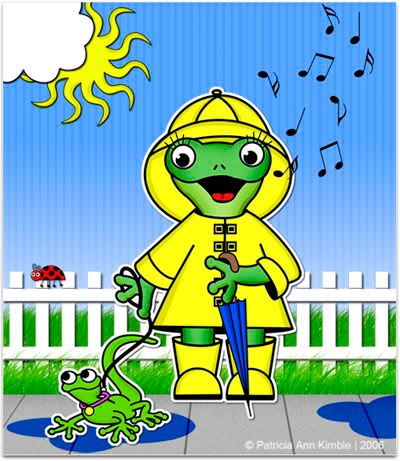 Click for a bigger and better image!
I had fun drawing my dancing frog for last week's Illustation Friday theme...so, I thought I would bring her back again this week. This time she is singing in the rain (or right after as the case may be). I thought this little froggy looked lonely, so I drew her a pet gecko. Here in Texas, we get geckos in our home all of the time. I learned that having a gecko in your home is good luck...so, this little froggy must have GREAT luck since she has a gecko for a pet! This was my inspiration for this week's
Illustration Friday
.