Sticky – Illustration Friday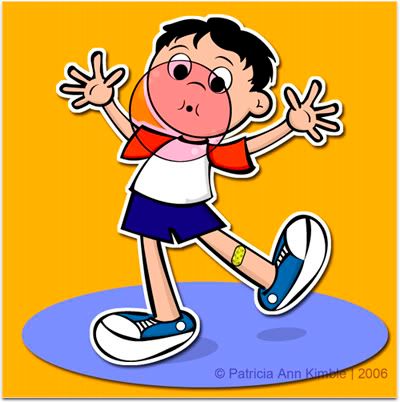 Click for a bigger and better image!
Here it is...Wednesday already, and I have finally found time to complete my
Illustration Friday
. I blame it on my husband being home...I never seem to be in the same work mode when he is around. Mind you...I don't mind one bit! In fact, now that he is back to work today...I already miss him, and wish he were here!
Back on topic.
This week I was once again stumped with trying to come up with something so unique I would blow everybody's socks off...so, I stuck with the ever-so-popular sticky subject...bubblegum! OH...and, I threw in a sticky bandaid too! I love drawing children's illustrations, and do enjoy brighter and happier subjects. So, I thought of a little boy blowing a bubble for the first time! This was my inspiration for this week's
Illustration Friday
.